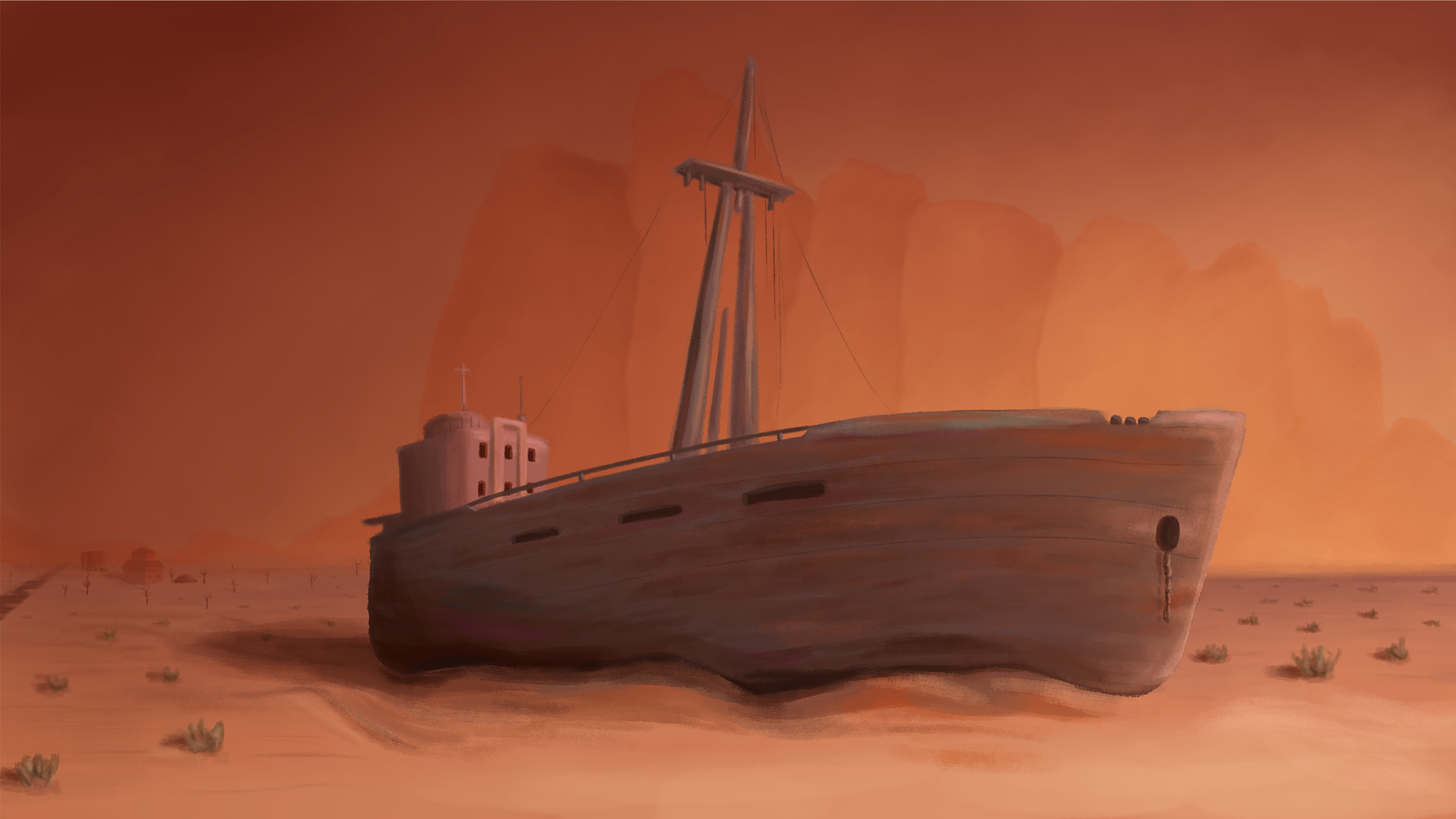 This environmental concept was done during school for one of my animation projects called Genesis. I illustrated this piece in order to help set up a look and feel for the animation, which takes place in this post-apocalyptic desert scene. I chose to illustrate a boat to show that this area could have once been a large lake or river. I really wanted to portray how desolate and dry this scene was, using mostly warm colours, with hints of cool colours in the boat hull and shadows to add some balance.
The mountains, small house and road in the background, are where the majority of the animation takes place. I planned out this composition in the storyboard of my project, and took the sketch from the storyboard and used it as a base for the concept art. This specific image will be used at the beginning to set up the environment and mood of the video.
If you are interested in seeing the teaser, or any other designs or details, be sure to check out Genesis on the animation page or click below.