Genesis is an ongoing music video animation project that I conceptualized in the summer of 2018. I chose to work on Genesis for my studio project during the 2018 fall semester at Red River College. Studio project is a student-driven assignment which spans over the course of 4 months.
The end goal for this project is to create a 4 minute long traditionally animated music video to the song 'Genesis' by the electronic music artist Justice. The video above is only a short teaser for the final video which is still in the works and has no official release date at this time.
A project of this scope requires mass amounts of careful planning, storyboarding, & design. Therefore, during the 4 months I had to work on Genesis, I created lots of material to help me along the way.
My first step in this project was creating multiple mood boards to help me get my idea into a visual format. I found images that fit the aesthetic of Genesis, which helped create an overall theme for different subjects of the video, such as lighting or explosives.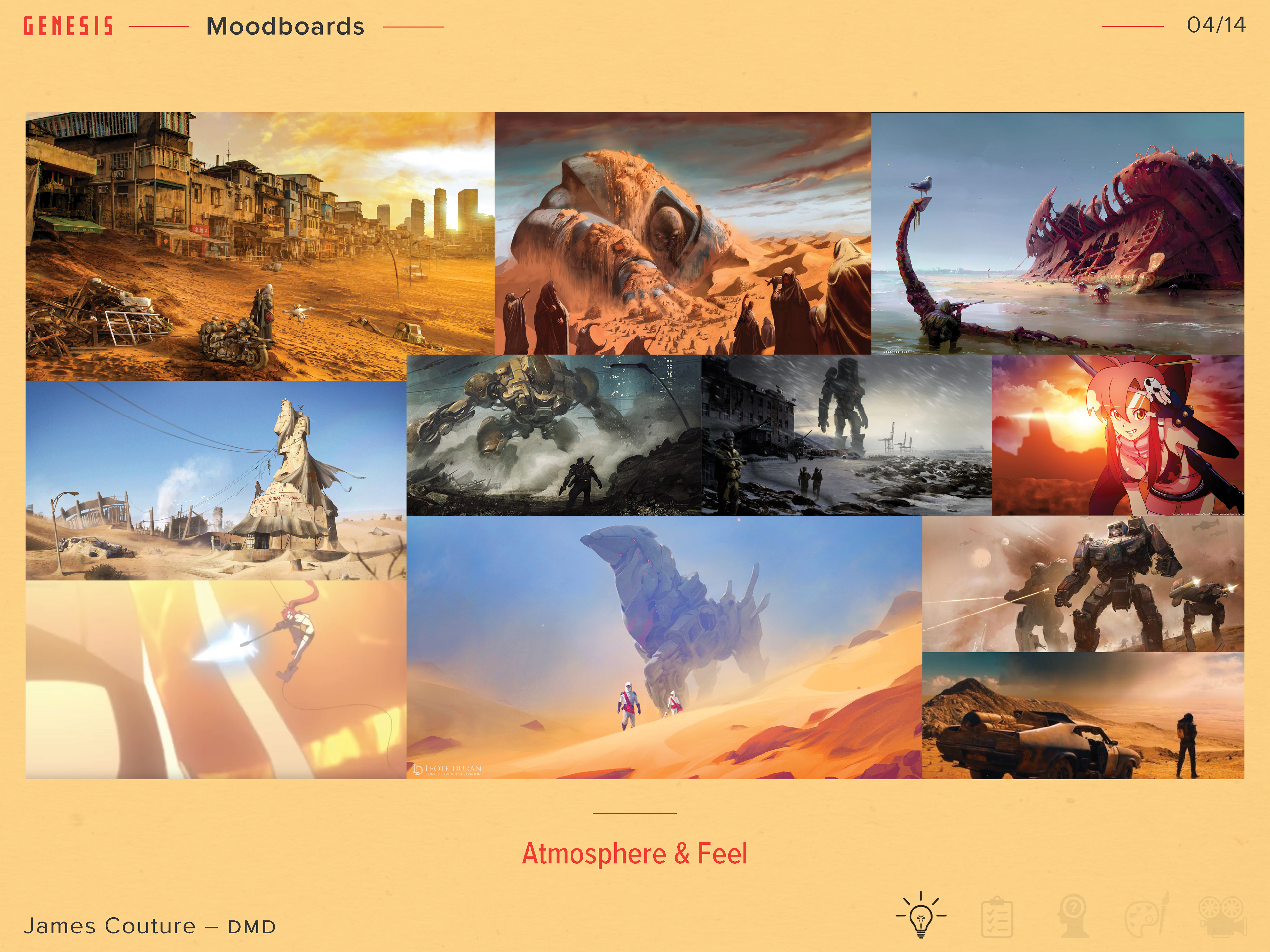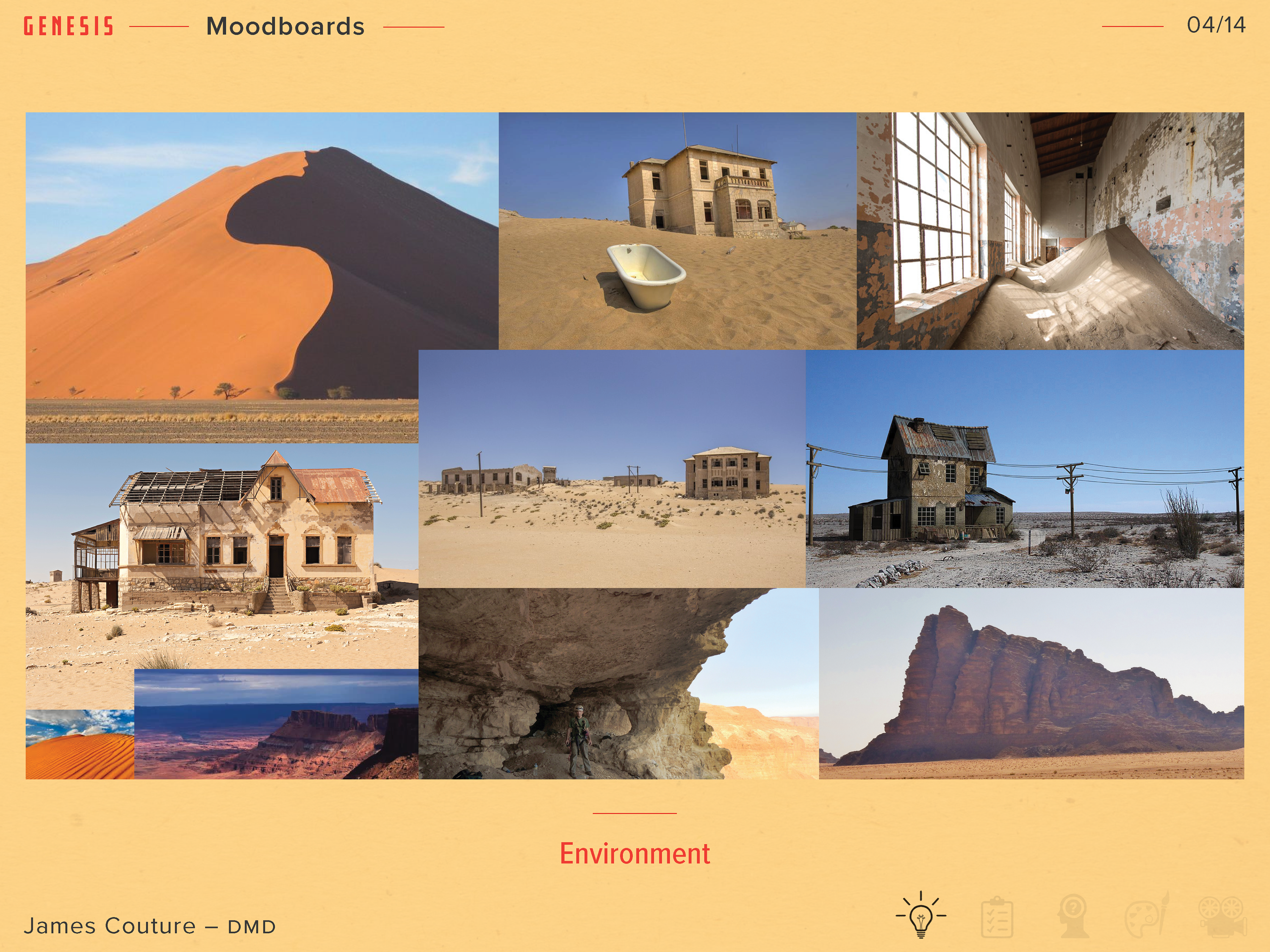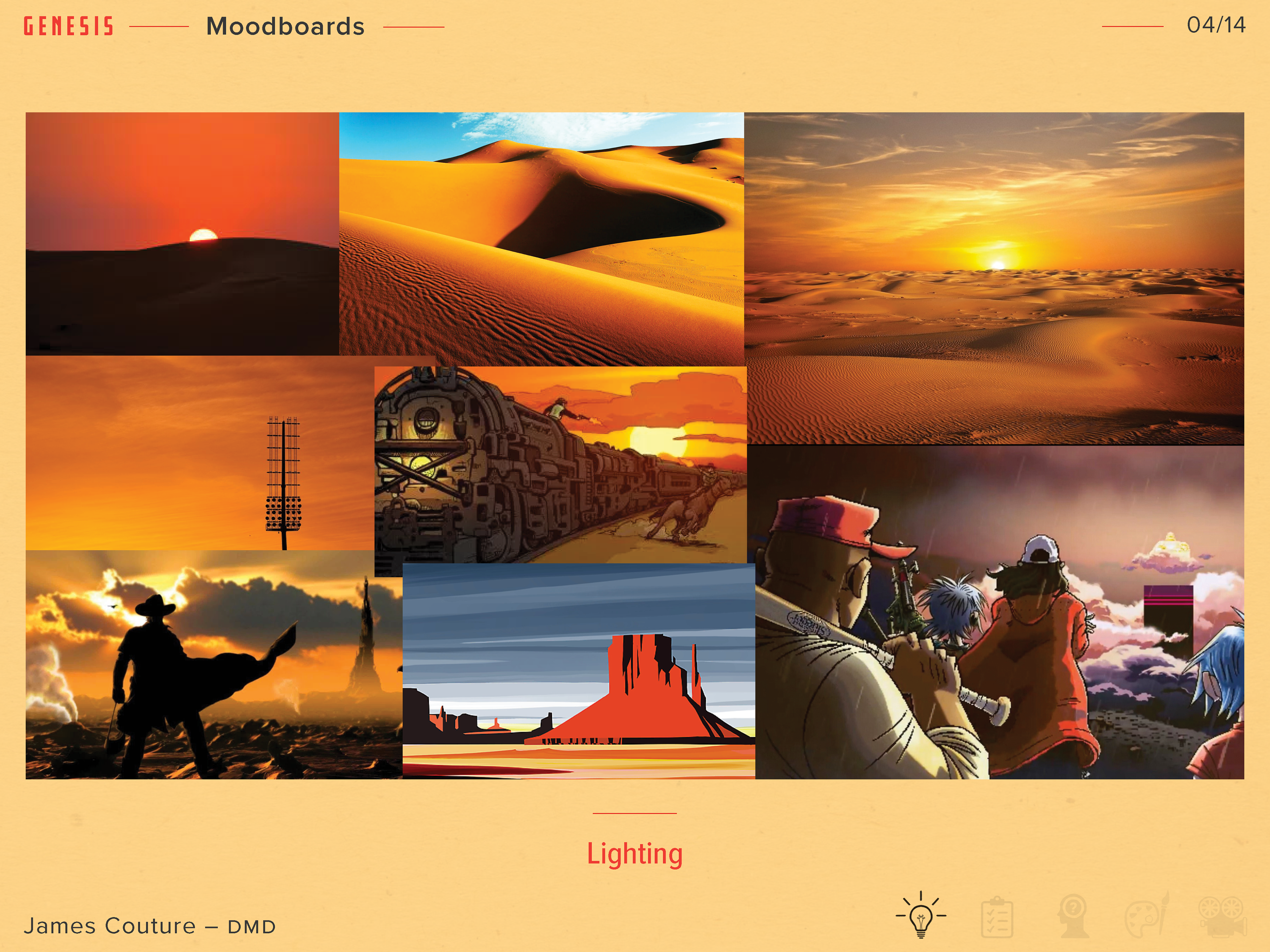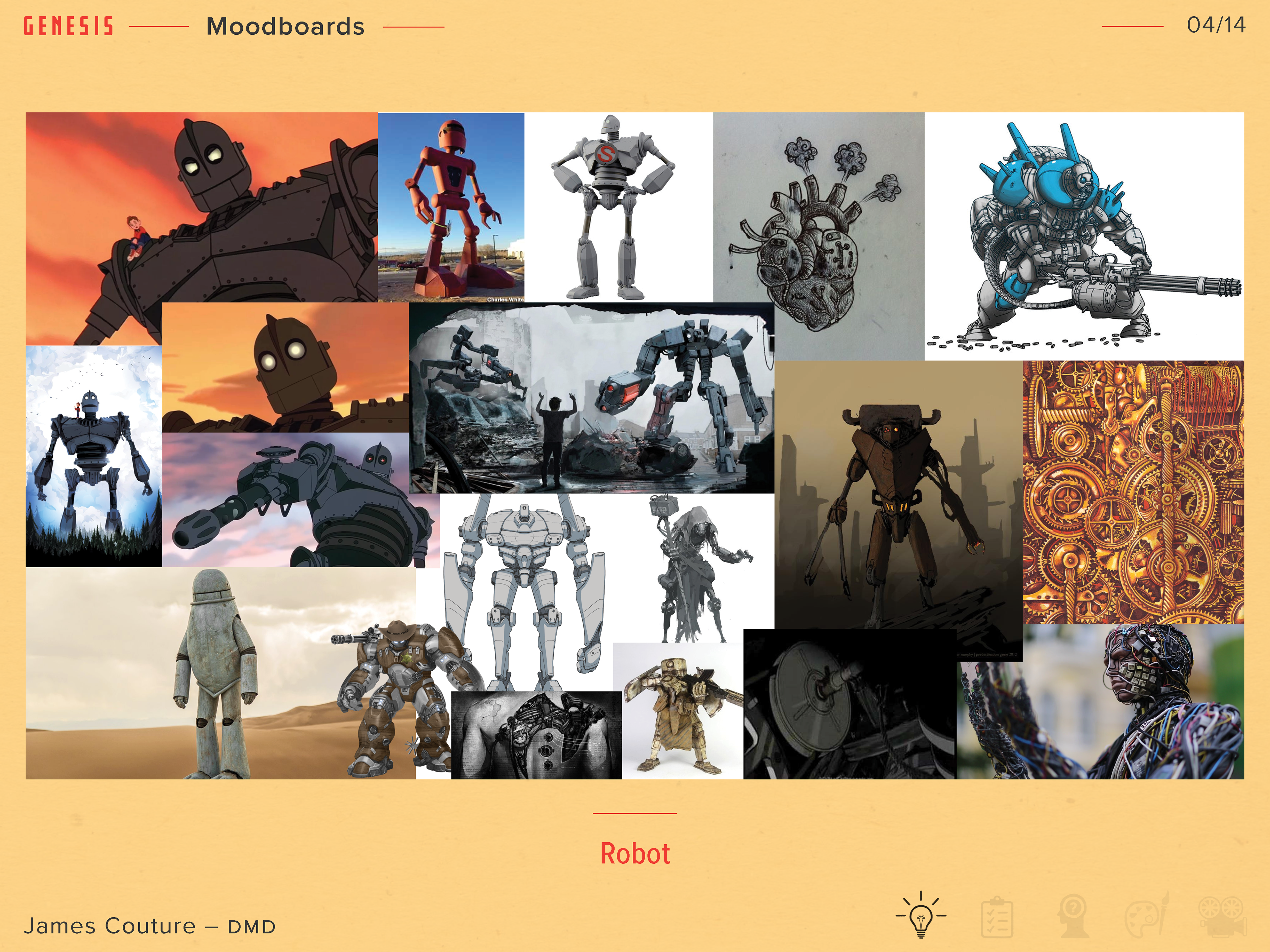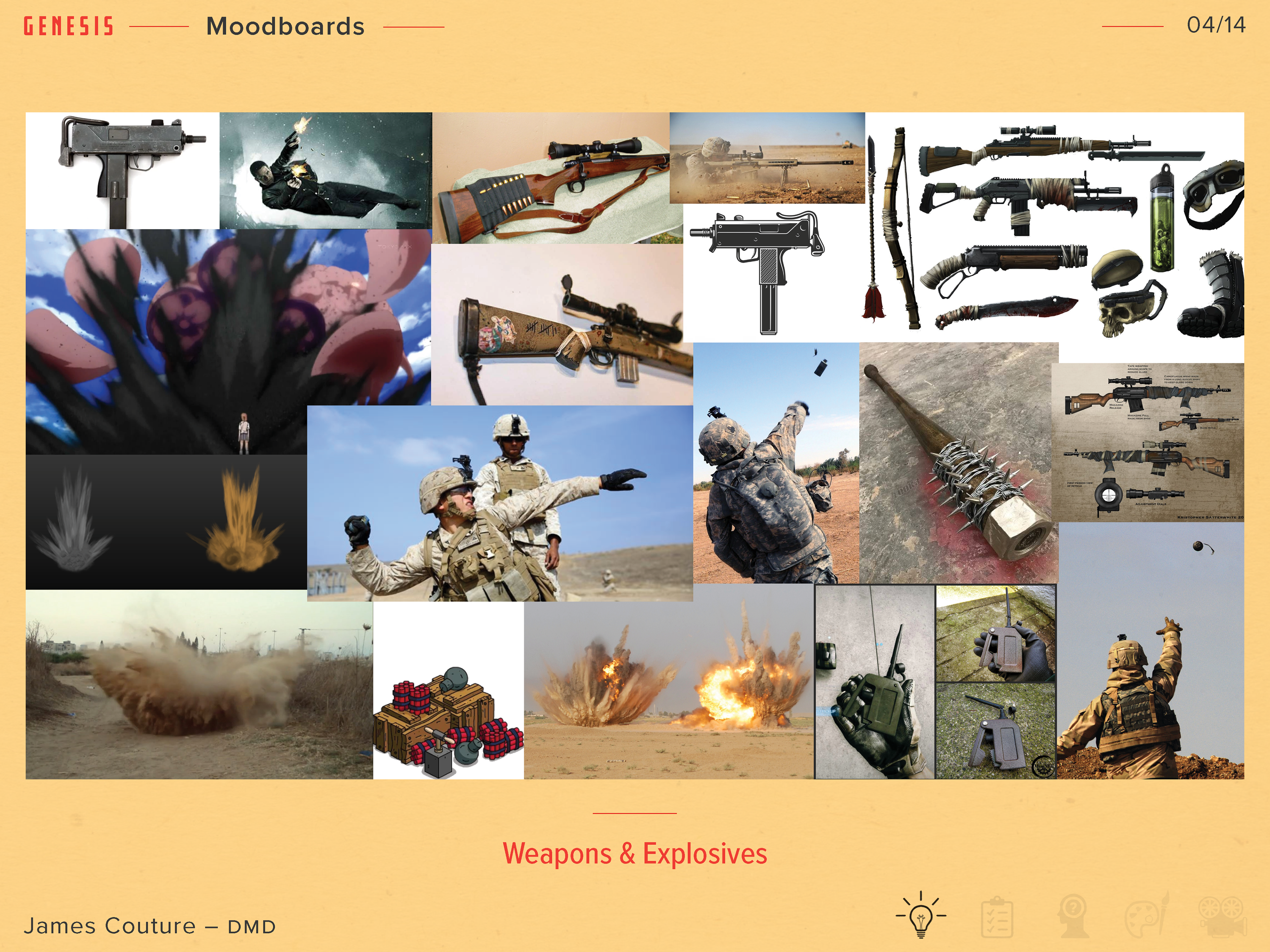 Another large part of the planning process was to create a storyboard for my video. At this point in the project I knew I only wanted to create a teaser, so I ended up creating a storyboard for the first quarter of the video. This helped me plan the teaser as well as get a better idea of what the final video might look like.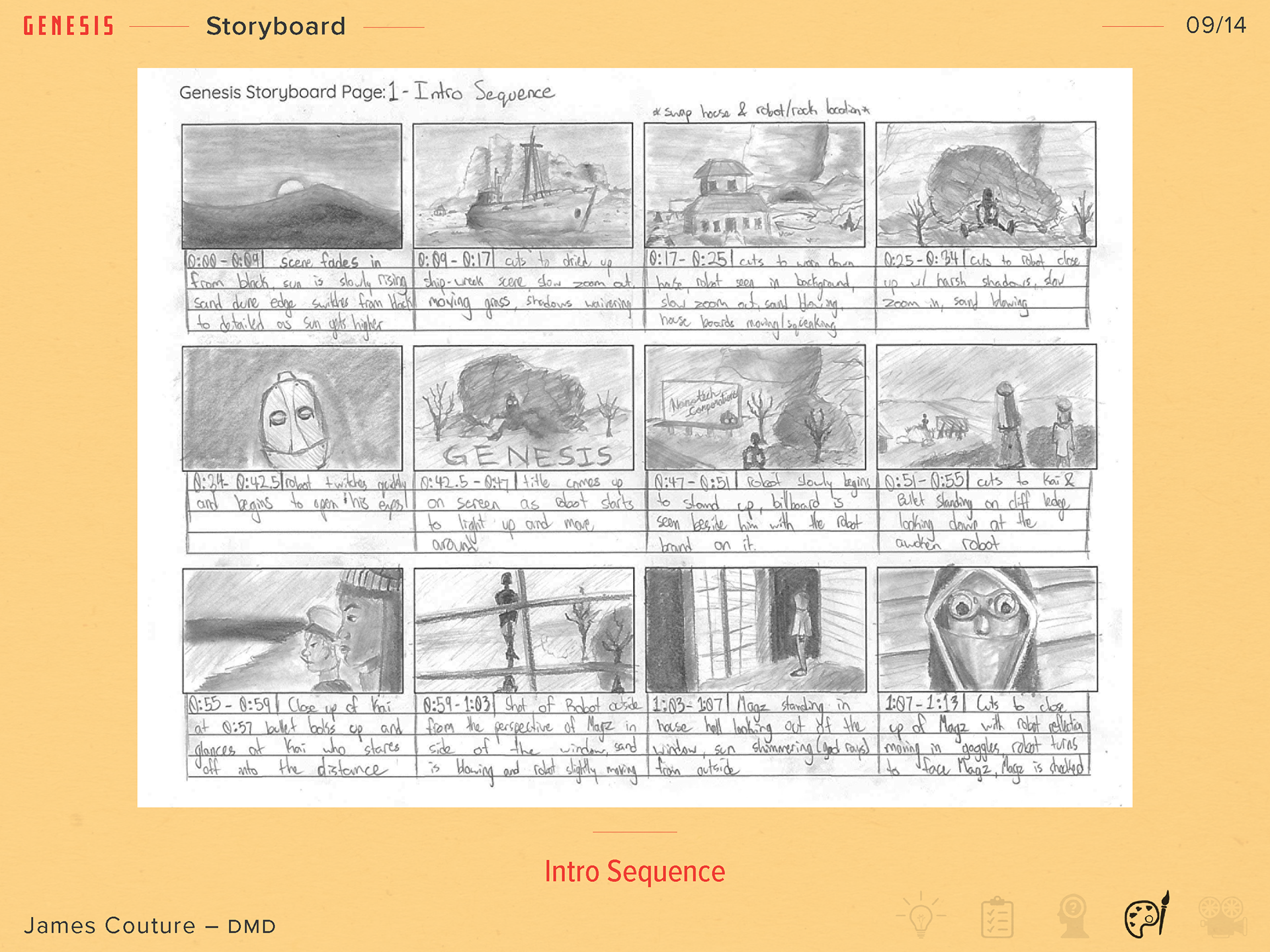 Below are the character design sheets of all the characters that will make an appearance in the video. In short, Genesis is a video taking place in a post-apocalyptic desert, where a group of 3 nomads attempt to take down an enormous robot. The characters for the most part have less saturated colour palettes so that they pop against the bright colours of the environment.