Personal Branding Illustrations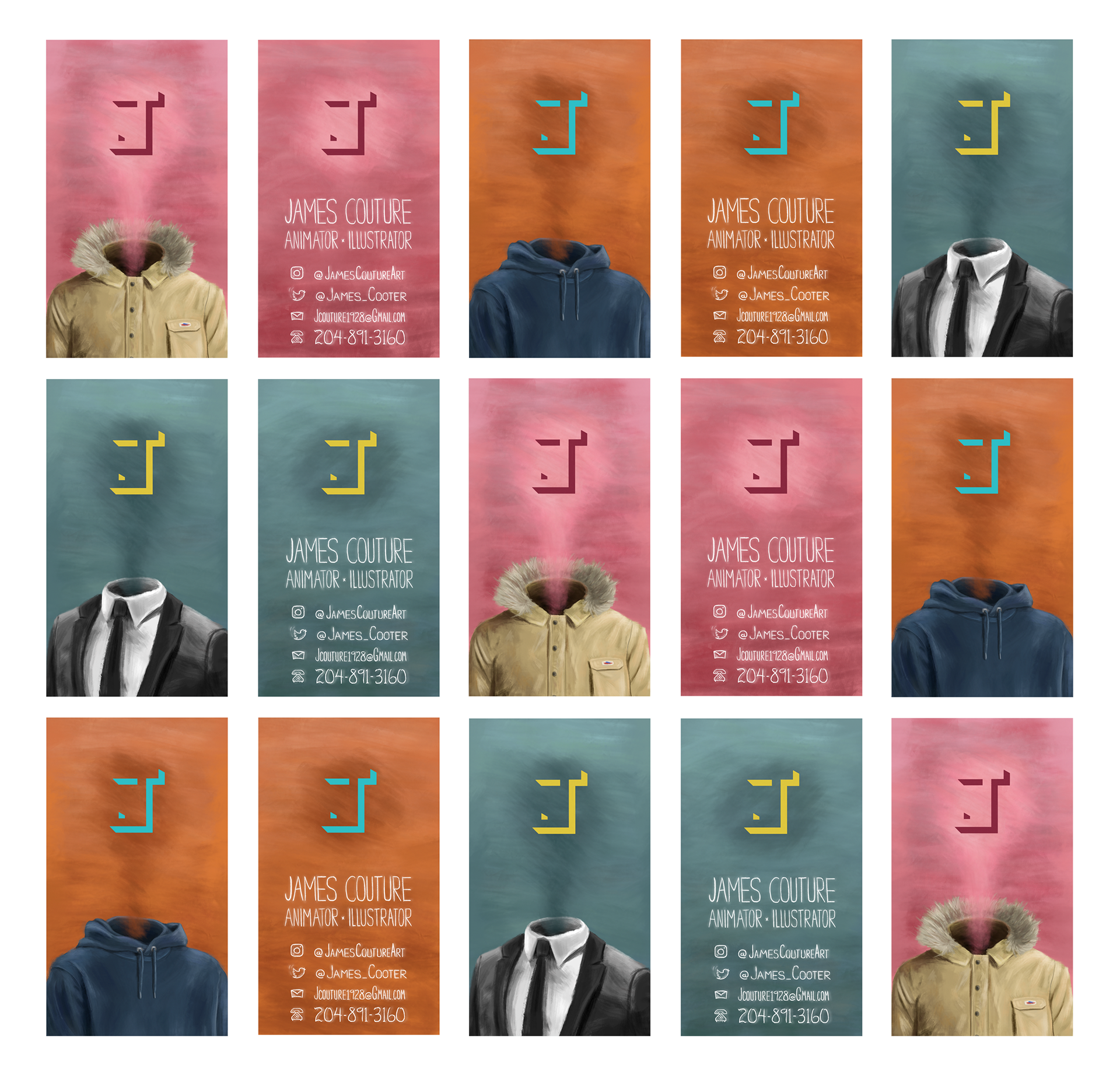 These Headless Portrait illustrations were created in school for a personal branding assignment. I subsequently created business cards using this small series to illustrate the front of the cards.
For my brand, I developed a colour palette consisting of 6 different colours that I considered to represent me as a person. These colours were bold, playful, and variable, yet complimented each other. I first implemented these colours onto the cards, where I tweaked the colours so that the illustrations, text, and logo were all easily legible.
The idea of the headless portraits came to me spontaneously as I wanted them to have an air of mystery. They can be interpreted metaphorically in a variety of ways.