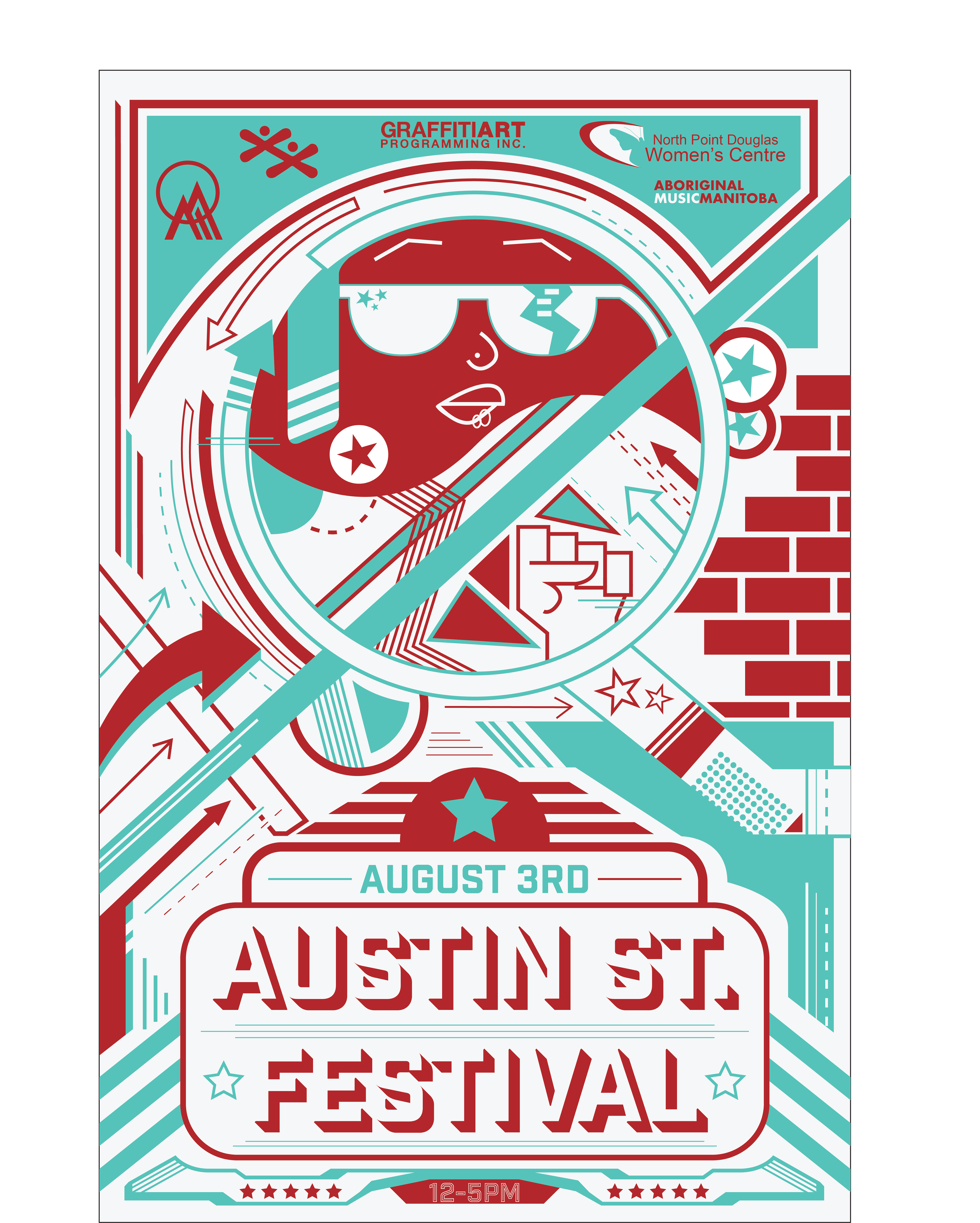 This poster design was done for a client in the summer of 2018. I was given lots of creative freedom by the client in terms of design, the only requirements being to include the festival information and the logos of the festival sponsors.
I first did a few rough sketches, and then took them digitally into Adobe Illustrator. I wanted to go with a very graphical look, that incorporated the idea of graffiti, yet still keeping the design clean so that it could be easily read.
The Poster was very well received by the client and the festival board. It was printed en masse to be pasted around the city.